Home
/
Money Blog
Buying machines or staying with coin-op laundry
Note: You can use any financial calculator to do this problem, but if you want the BEST, you can get our
10bii Financial Calculator
for iOS, Android, Mac, and Windows!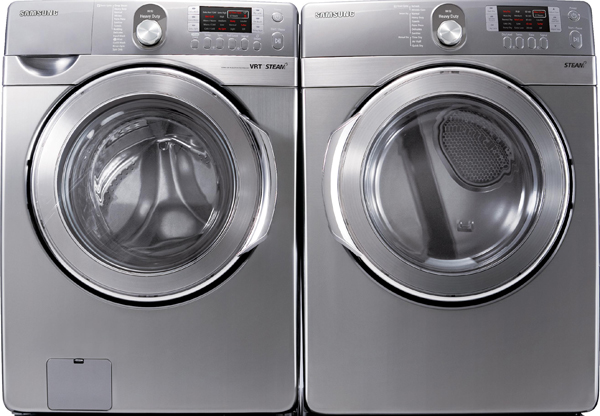 ---
THE SCENARIO
It's laundry day, and you know what that means: financial analysis. Well, that's not
usually
what it means, but today I'm in that kind of mood. My building has laundry machines, and I figure that I spend about $25
more
per month on laundry than I would if I owned my own washer and dryer (the coins go to pay for water and electricity, which I'd have to pay for separately if I owned my own washer and dryer). According to a quick web search, washers and dryers should last for a minimum of 10 years after purchase.
The question:
If I bought a washer and dryer and they lasted 10 years, at which point they break down and can't even be sold for scrap, and I wanted to make 8% on my money, what's the
most
I could pay for them today? Assume that my laundry costs would not rise over those 10 years.
---
THE SOLUTION
First things first, make sure the calculator is using 12 Payments per Year. N: 120 (The machines last for 10 years) I/YR: 8 (I want to make 8% on my money) PV: (This is what I'm trying to find) PMT: 25 (Buying the machines would save me $25 per month) FV: 0 (The machines break down after 10 years)
The most I could pay for the washer and dryer is $2,060.54 if I want to make 8% on my money.
I'm actually a bit surprised - I figured the number would be quite a bit lower than the two-grand figure the calculator revealed. If I had anyplace to put machines, I'd be sorely tempted to pick some up. What do you think? Did I make the right assumptions with this analysis? Or does the overwhelming joy that comes with coin-op laundry in public machines have some dollar value that I should fold into the calculation? Let us know in the comments!