If you need help with one of our apps, please contact us at theteam@inadaydev.com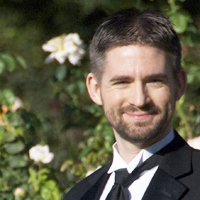 About Kyle... Kyle started life as a super-nerd, doing exceptionally well in his education and eventually transitioning from there into the glamorous [sic] life of an engineer at a big company. As he's matured, he's come to realize the value of civic duty, community engagement, volunteering, and teaching others. Those pursuits, along with intentionally bolstering his friendships and other interpersonal relationships, have led his life to a position of greater flexibility, stability, and happiness.
Having sold the first half of his professional life to a huge aerospace company, Kyle eventually decided that retiring with a fat pension after forty years of loyal service was probably not going to work out for him. That realization coincided with his first purchase of real estate as well as education about various forms of investing. After things turned in a suboptimal direction with management at the company, Kyle approached his best friend Kenny about flexing their creative and technical muscles, and In A Day Development was born. Now, years after getting laid off from his company job, Kyle hopes that the days of working under others are permanently behind him, and that he'll continue having a life of flexible schedules, enjoyable work, and camaraderie with his best friend.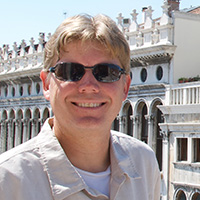 About Kenny... Passionate in his commitment to improving the quality of life of those around him, Kenny Wyland has worked hard throughout life not only mastering his technical skills, but has focused on how those skills can be put to the best use to empower and educate. When Kenny isn't writing code or investing in real estate, he's probably building something out in the garage, playing with this 3D printer, or might be reading a book about Quantum Physics due to his exuberant love of Science!
Despite being a student of many subjects throughout his life, Kenny was lacking financial knowledge. This, coupled with a high technology income, led to a lifestyle of overspending. Thankfully, encouragement and education from close friends, like Kyle, and their mentors exposed him to a new way of thinking about money and led him to reexamine his financial future. Kenny now works toward financial freedom through better spending practices and smart investments in rental real estate, mortgage notes, and other forms of passive income. He feels that too many landlords earn a bad name for themselves with punitively high rents and under-maintained properties, so he works hard to ensure that each rental property is both affordable and also a place that he would feel comfortable living in. Too often the landlord/tenant relationship is an adversarial one, but Kenny believes that we all need to take care of each other and that ethical duty is even more important when dealing with a person's life and home.