Home
/
Money Blog
How much down?
Note: You can use any financial calculator to do this problem, but if you want the BEST, you can get our
10bii Financial Calculator
for iOS, Android, Mac, and Windows!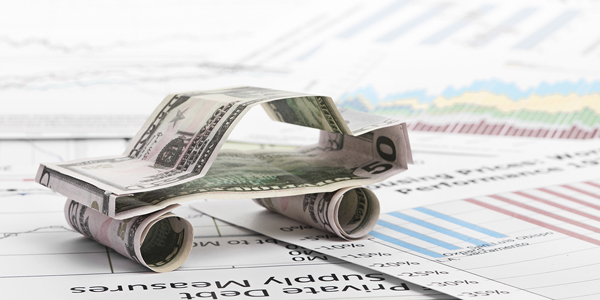 ---
THE SCENARIO
I want to buy a car, and after taxes and fees, it's going to cost me $24,978. I can get a loan for the car, with a 5-year term and a 4.3% interest rate. I've figured out that I can afford a car payment of $369 per month.
The question:
How much does my down payment need to be if I want to buy the car?
---
THE SOLUTION
This one has two parts.
Find out the maximum amount I can borrow
Find out how much I'll have to put down by subtracting the loan amount from the total cost of the car
Part 1: The loan
First things first, make sure the calculator is using 12 Payments per Year. N: 60 (The car loan is a 5-year loan) I/YR: 4.3 (The car loan has a 4.3% interest rate) PV: (This is what I'm trying to find) PMT: -369 (I can afford $369 per month for a car payment) FV: 0 (At the end of the loan, the car will be paid off)
The most I can afford to borrow at these terms is $19,889.81.
Part 2: Finding my down payment
The bank will lend me $19,889.81, and the car will cost me $24,978.00, so I'll need to make up the difference, which is $24,978.00 - $19,889.81 = $5,088.19.
What do you think? Should I drop $5K now and pay $369 per month for the next 5 years so I can have a new car? Should I look for a cheaper car? Or should I put even more down so I can have a lower monthly payment? What would you do? Let us know in the comments!